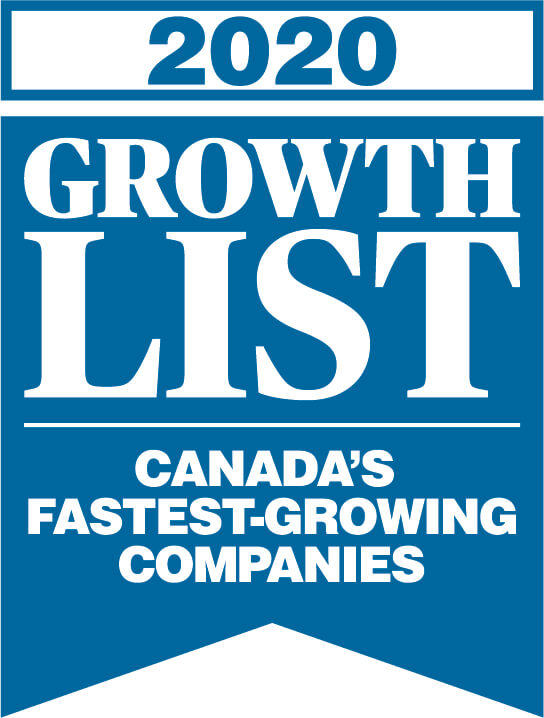 Perfect Surfaces has earned a ranking on the 32nd annual Growth List by Canadian Business as one of Canada's fastest-growing companies. The recognition comes from Canada's premier media brand, Maclean's, honouring businesses that have seen exponential growth over five years.
Perfect Surfaces was established in 2011 after company president Darcy Richards realized the number of tires and rubber products in the landfill each year. He saw an opportunity to fill a gap in the industry and support sustainable and resilient specialized flooring.
"It is an honour to be on the 2020 Growth List ranking; it is so rewarding to see our vision coming together," says Mr. Richards. "I am incredibly pleased with how our dedication to outstanding customer service and commitment to providing quality products at competitive prices is paying off. The hard work and loyalty of our team have made all of this possible – and we are just getting started!"
Specialty flooring and rubber surfacing solutions
Today, the company continues to be a leading supplier and manufacturer of high-quality, specialized flooring and recycled rubber surfacing products. The team of experts helps clients across North America find solutions to their unique flooring needs, from small fitness centres and daycares to large arenas and schools.
Every project that the team is involved with receives competitive pricing, industry expertise, quick lead times, and exceptional customer service. These attributes are what drives the company's values and continued growth.
Innovative products for residential and commercial flooring
The company attributes its success to three significant factors; innovative products and winning culture of a fun work environment.
The team at Perfect Surfaces is led by some of the most experienced and innovative minds in the specialty surfacing industry, focusing on supplying flooring for unique applications. A distinctive training and development system helps motivate employees to successfully grow within the company—this aids in promoting a friendly and collaborative corporate culture.
Perfect Surfaces advocates an active lifestyle reinforced by the company's in-house multi-court and employee sports leagues. These benefits are a way for the team to stay active and have fun while team-building, further strengthening the bonds within the clan culture.
The future of Perfect Surfaces
The company's goal is to continue improving specialty flooring products and manufacturing unique solutions for all types of applications. By focusing on excellent customer service and building a great team culture, Perfect Surfaces hopes to one day be a household name in the flooring industry.