When homeowners think of flooring projects, interlocking garage floor tiles or vinyl garage floor rolls are not often the first thing that comes to mind. Usually, common living areas get the most attention, including installing rubber flooring for home gyms, basements, and other high-traffic spaces. However, the garage flooring is becoming an increasingly popular topic, and for many reasons.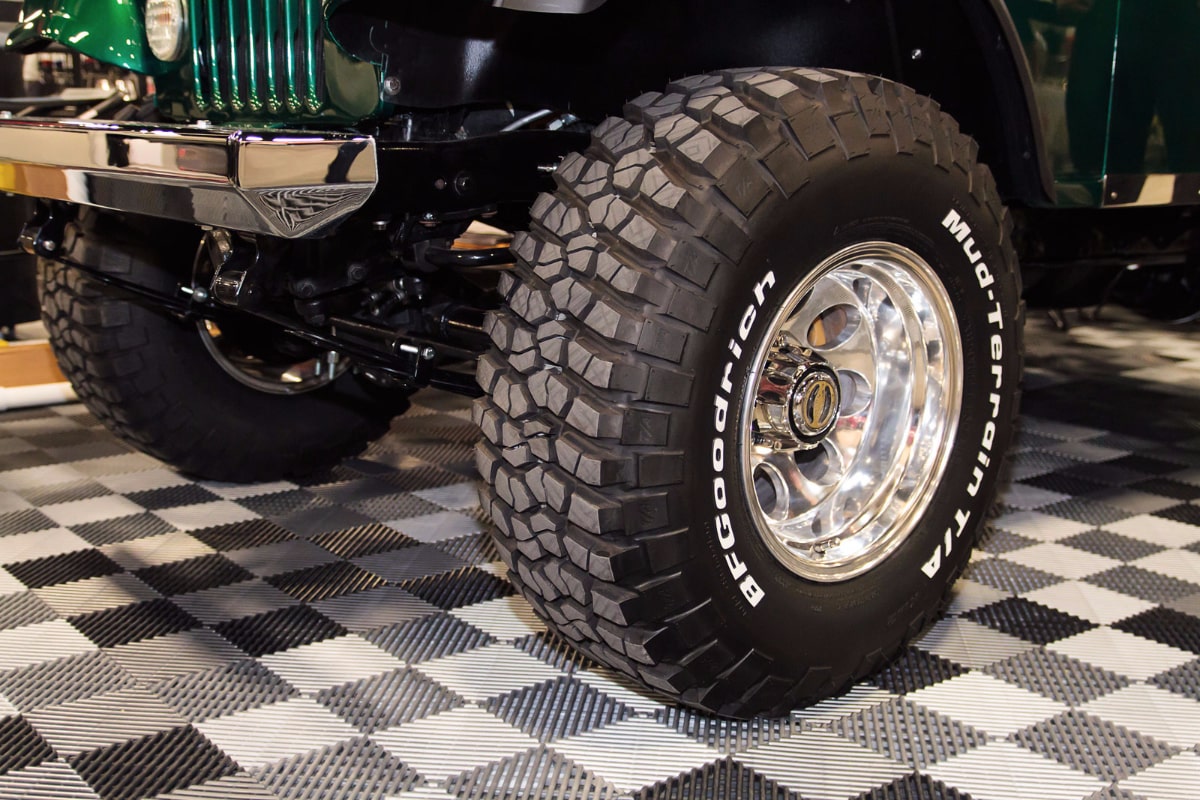 The question is – if the garage is mainly used to park cars and store equipment, is it really worth the investment? To help you decide, we detail some of the benefits of installing vinyl garage flooring or PVC garage tiles in your garage.
Makes car maintenance tasks more comfortable
If you complete simple maintenance tasks on your car yourself, you know how uncomfortable laying on cold dirty cement can be. Garage floor tiles get you off the concrete and onto a more comfortable garage surface. Additionally, if you use your garage as a workshop for DIY projects, the extra padding reduces fatigue and the slip-resistant surface adds safety.
Protects your garage's floor
Vinyl garage floor rolls are waterproof and resistant to oil, road salt, battery acid, and other chemicals. Unlike paint or epoxy flooring, garage tiles aren't prone to peeling and they prevent concrete deterioration, provides a moisture barrier, prevent new stains, and hides cracks. In Canada, where we often experience harsh winter conditions that bring in slush, garage interlocking tiles are easier to maintain and clean through the season.
Garage vinyl flooring is versatile
Unlike floor coating, you can use garage tiles in other rooms of your home or business. Additionally, should you sell your house in the future, vinyl flooring is easy to pull apart and install in a new space. This makes garage tiles more cost-effective when it comes to a long-term solution.
Provides a clean, smooth look to your garage
Your garage is an extension of your house and a big part of how you experience and use your home. When we think about our day, our garage is often the first space we see when we get home and the last thing we see when we leave. Installing garage tiles is a simple, yet effective solution for maintenance, organization, and clean-up.
When you picture a garage, it often comes with an image of a cold, concrete space with storage boxes, tools, and sporting equipment. Having a clean, smooth garage floor is aesthetically pleasing. Installing vinyl garage flooring can transform your garage into a space that can be used for other purposes, including a workshop area for DIY projects, a man cave, an art room for young children, a studio, or a practice area for hockey, music, dance, and other hobbies.