Ice rink arenas experience heavy foot traffic, from hockey players walking on their skates to guests filtering in with winter boots. Hockey arena flooring needs to withstand skate blades, sudden changes in temperature and humidity, reduce the chance of slips, and provide a comfortable path to walk on. 
While there are many options for hockey rink flooring, it's tough to beat the benefits of rubber.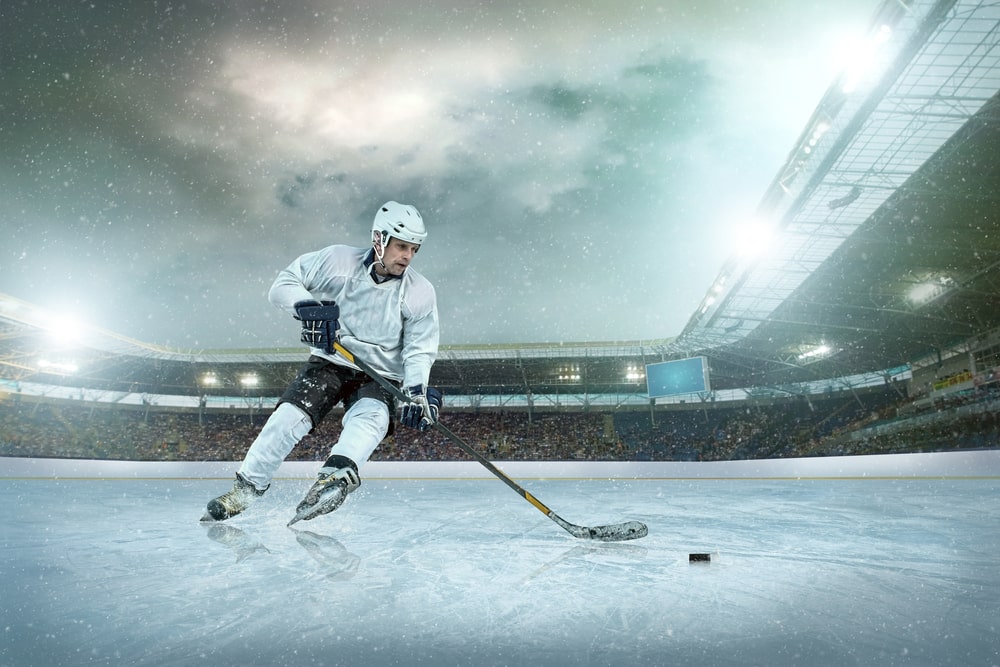 Rubber flooring is:
Versatile

Durable

Resilient 

Slip-resistant

Spike resistant 

Sound absorbing

Cushioned 

Sustainable

Eco-friendly

Easy to install
Rubber flooring is also easy to maintain, another advantage for busy ice rink arenas. This article specifies the different types of rubber flooring options available for hockey arenas. 
Rubber rolls
Rubber rolls can cover a large area in a small amount of time and with easy installation. For hockey arenas with transitional spaces between the ice rink and the locker room, rubber rolls are an efficient way to complete the job. 
Rubber rolls have:
Fewer seams than tiles or mats to reduce tripping hazards.

The option of ordering customized lengths specific to the size of the area you're covering.

Various thickness options are available.
Straight edge rubber mats
Rubber mats are a smart choice for covering smaller spaces like the bench area, locker rooms, hallways, and entranceways. Like rubber rolls, they provide a cushioned, slip-resistant surface for skate blades and reduce vibration and noise.
Both rubber rolls and mats come in different speckled colours, a fun option to match with the home team's colours and aesthetics of the arena. 
Interlocking rubber tiles
Interlocking tiles are an ideal choice if you need highly portable flooring. Some large ice rink arenas rent individual rooms and spaces for other purposes, such as meetings, kid's birthday parties, dance workshops, group fitness, martial arts classes, and more. 
Portable rubber tiles are easy to install over top of the existing floor and just as easy to take apart and store when not in use.
Final thoughts
Rubber delivers extra protection for skates where the blade can be damaged on hard surfaces like concrete. Due to the temperature and moisture levels in hockey rink arenas, reducing the risk of slippery floors and injury is the priority. When it comes to safety, durability, and versatility, rubber flooring for hockey arenas is a smart choice!